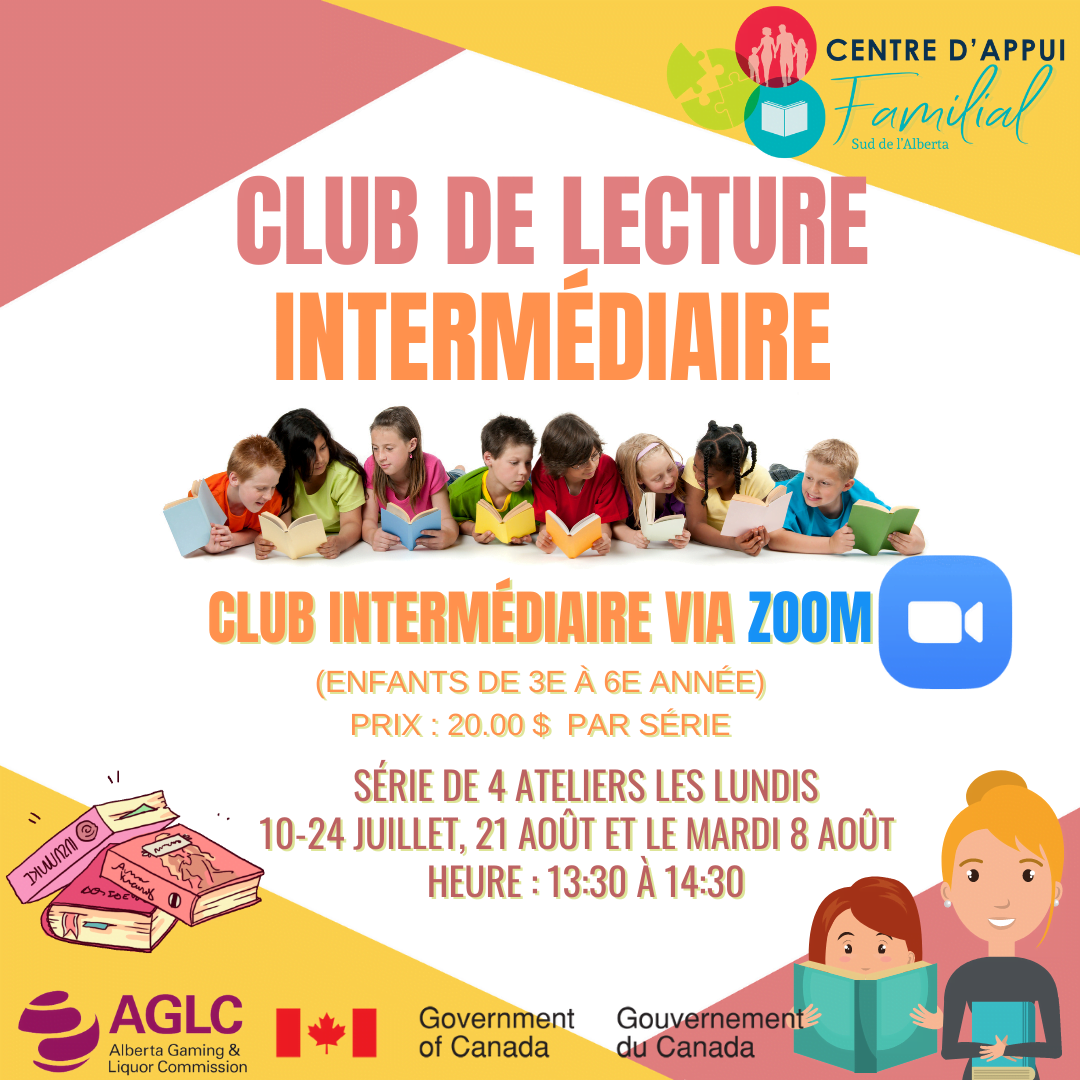 30 June, 2023
BOOK CLUB – CDAF
Series of 4 sessions, Mondays on July 10th, 24th, Tuesday on August 8th, and Monday on August 21st. Dates: July 10th-24th and August 8th-21st, 2023.
Time: 1:30 PM to 2:30 PM.
Description: Group reading and interactive activities via Zoom with a facilitator. Great for self-esteem development in French and making friends!
FOR WHOM: 3rd to 6th-grade children (intermediate level) (children capable of reading short text pages and understanding them well, with enough fluency, but who would like to practice and deepen their vocabulary and comprehension further)