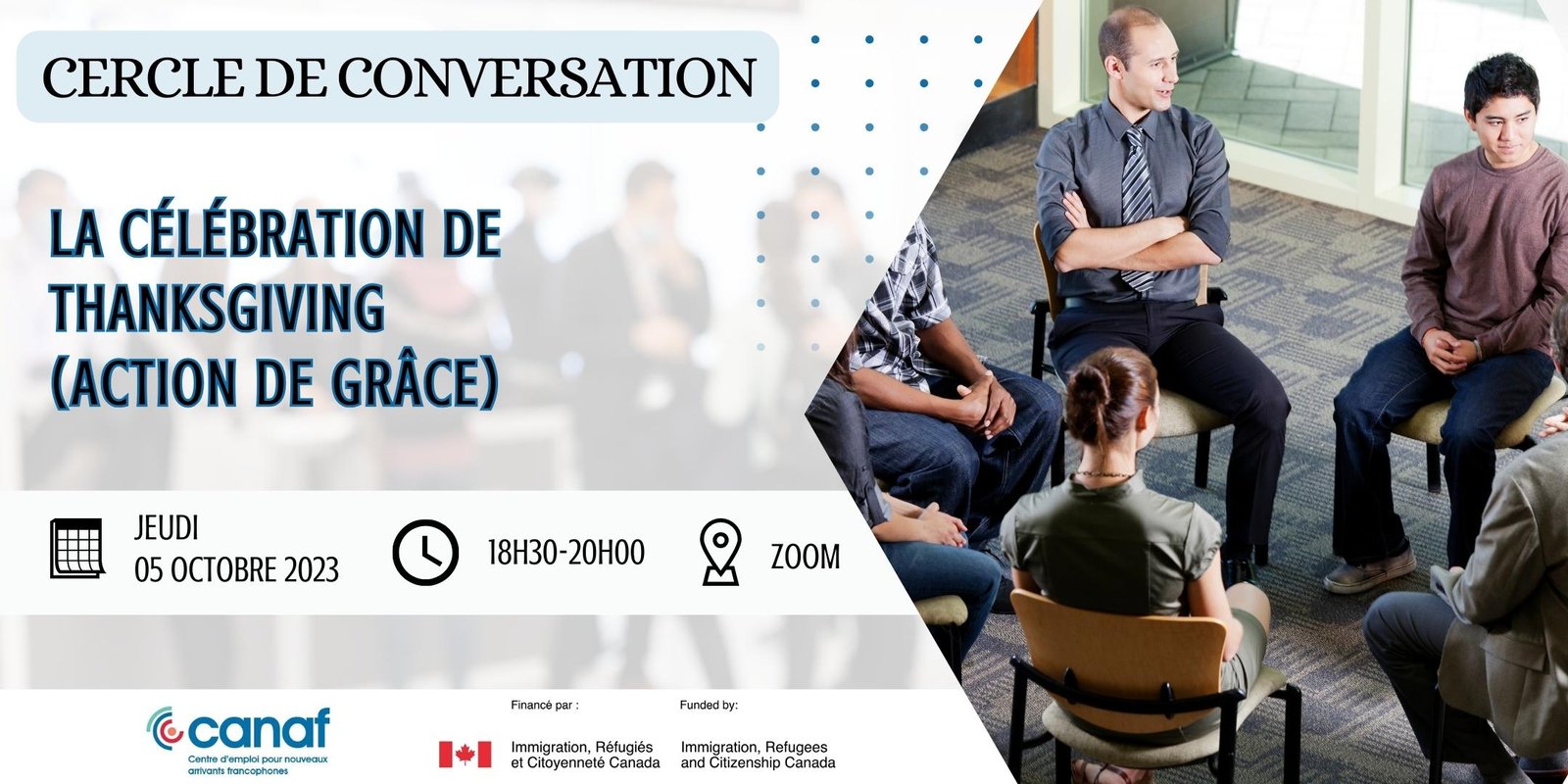 30 September, 2023
CONVERSATION CIRCLE – THANKSGIVING – CANAF
Thanksgiving is an annual Canadian holiday celebrated on the second Monday of October to commemorate the successes of the past year.
We invite you to participate in this exchange to better integrate into Canadian culture and become more acquainted with the values of your host country.
When October 5, 2023, from 6:30 PM to 8:00 PM.
Location ZOOM
Registration Free on: Eventbrite registration.