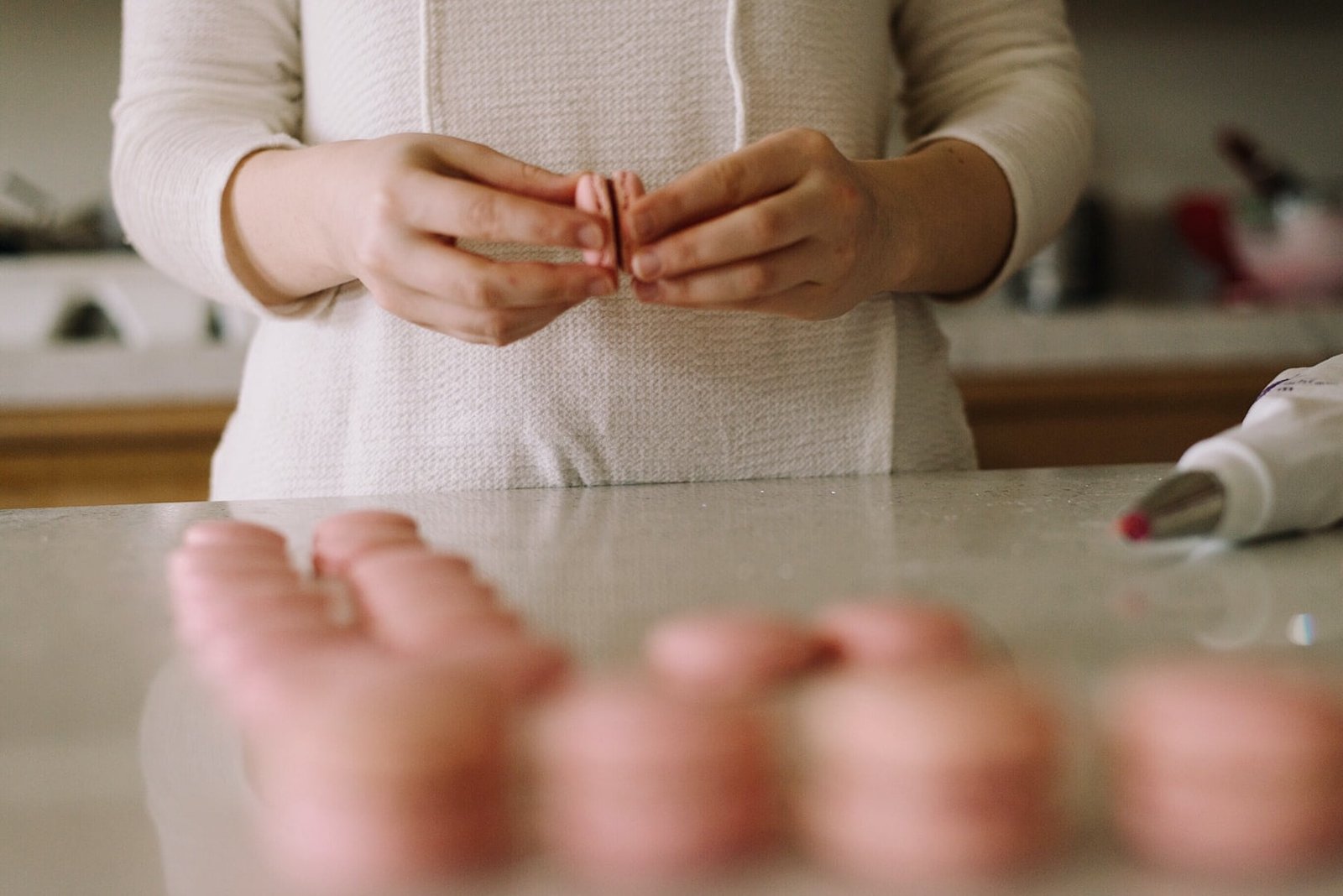 30 June, 2023
Macaron Cooking Class
Calling all baking enthusiasts! Are you eager to master the art of crafting the perfect macaron? Come join us for a macaron cooking class, where you'll unveil the secrets to creating these colorful, delicate treats. This workshop will take place at our partner Ollia Macarons & Tea store (810C 16th Ave SW) on Thursday, July 27th at 6:00 p.m. 
During this 2-2.5 hour-long activity, you will learn a little bit about the history of the macaron, how to properly macaronage, tips & tricks for getting the perfect shell, flavour creation, and troubleshooting with an experienced chef! Whether you're a beginner or an experienced baker, this class is the perfect opportunity to improve your skills and impress your friends and family.
All materials will be supplied. At the end of the class, take home more than 25 delicious macarons that you personally made!
This activity will be held in French.
Price : $115 for members / $135 for non-members