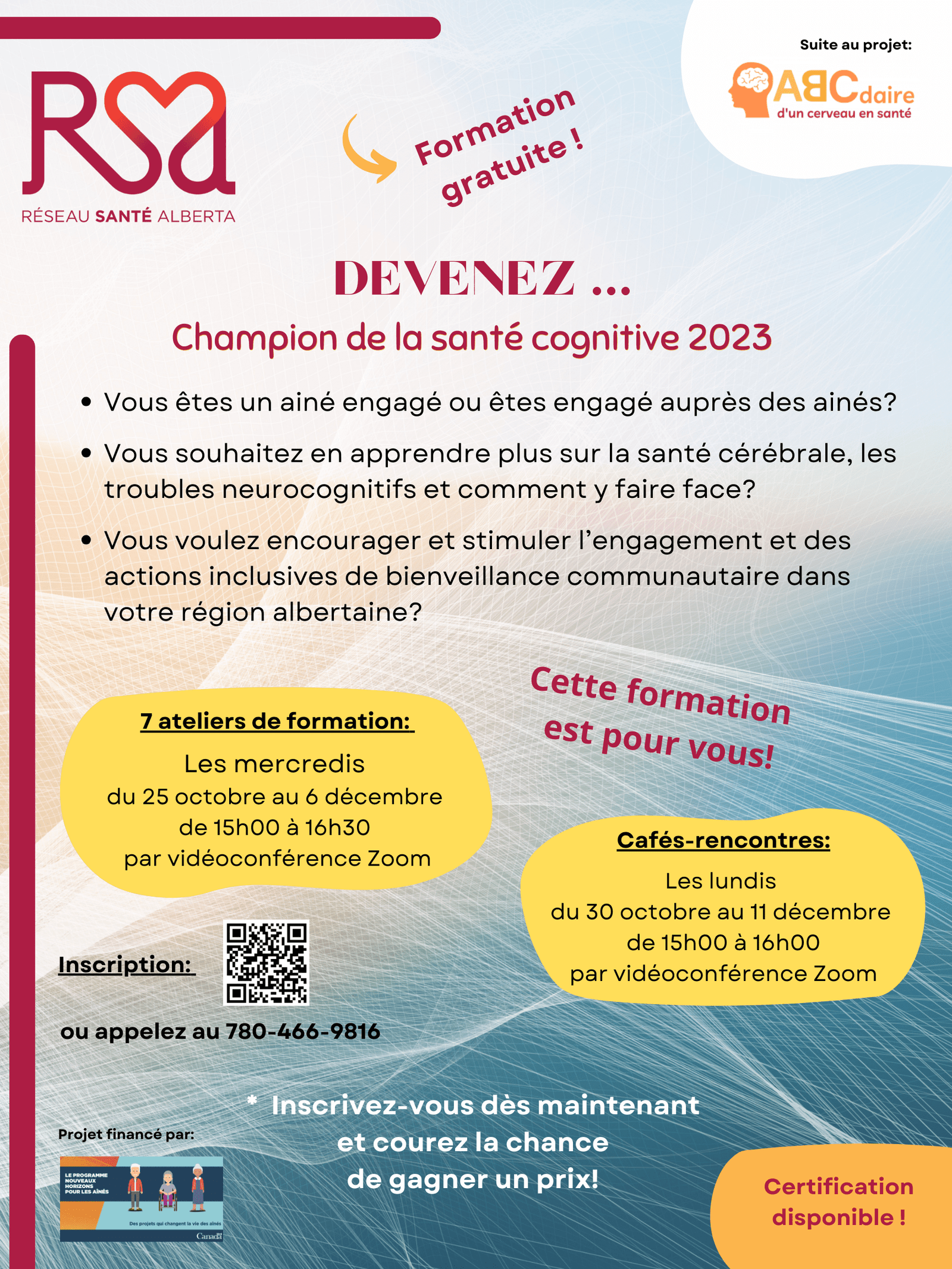 30 September, 2023
TRAINING: CHAMPIONS OF COGNITIVE HEALTH – RSA
We are proud to offer you a free training program developed by RSA, funded by the New Horizons for Seniors Program from the Government of Canada.
What: 7 workshops of 1.5 hours each on Wednesdays from October 25th to December 6th, 2023, and 7 one-hour coffee meetings from October 30th to December 11th, 2023.
Where: Online via ZOOM
*Opportunity for certification and a chance to win a prize if registered.
Registration Link: https://reseausantealbertain.wufoo.com/forms/m167rx4418uer1q/