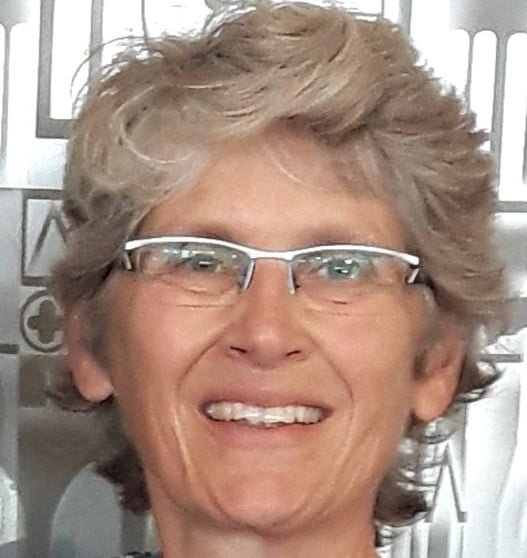 8 July, 2021
Volunteer Profiles − Christine Lacrampe
This summer, we want to celebrate volunteers in the region who are involved in the fostering vitality and inclusion of the Francophone community. Several volunteer portraits will be published across our website and social media channels to honour these distinguished volunteers.
Francophonie Calgary (FC): Can you tell us about the Francophone volunteer experiences you've participated in, currently and in the past?
Christine Lacrampe (CL):  I am particularly involved at the parish level with the Francophone community of Calgary like Sainte-Famille, which has, for years, prepared and offered a "Christmas basket" to people in need. Within the past two years, Christmas baskets have been replaced by the 'Marché Solidaire' in conjunction with the Cité des Rocheuses [social centre] and various Francophone organizations. The parish allowed me to gain experiences and contacts and when my children started school, I volunteered in Francophone schools here in Calgary and in the Edmonton area.
FC:  How long have you been involved with the Francophone community in the region?
CL: Since 2012, the date of when I returned to Calgary. I also volunteered at the Sainte-Famille parish and Sainte Marguerite-Bourgeoys school between 1998 and 2000.
FC: What motivates you to volunteer with the Francophone community?
CL: My Catholic faith, my interest in vulnerable populations and for the Francophone community. Since my volunteer commitments with schools, I was motivated by the desire to further pass on the French language and to help students struggling.
FC: How has COVID-19 impacted the way you are able to volunteer?
CL: I'm still involved at the parish level and with 'Marché Solidaire', but for the most part, my preparation meetings have been on Zoom. I try to keep in touch with those in need via telephone, emails and even, when possible, in person at the Church.
FC: What are your hopes for the future of the Francophone community in the region in terms of future activities and engagements?
CL: The Francophone community in Calgary is very diverse but often lacks cohesion.  'Marché Solidaire' was successfully able to reunite many Francophone organizations, but it would be even better if more people could participate. I understand that each group desires to keep its specificity but the need to help each other should bring us together.
FC: Any words of encouragement for those who are maybe scared or indecisive about whether to get involved as a volunteer in the Francophone community?
CL: Being involved in the Francophone community is satisfying because you are rapidly able to see the impacts of your actions. You're able to meet great people and connect with those from every Francophone country in the world.
This article was originally published in French and has been translated and edited for length and clarity.